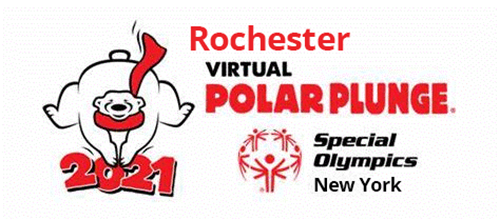 Registration for the 2021 Rochester Polar Plunge is LIVE with a frigid twist in 2021...VIRTUAL! That's right, for the first time is 21 years we will be taking the plunge in a kiddie pool, having a water balloon fight even a fire truck can give you a frigid spray! And in 2021, Special Olympics New York, your athletes and their families need your support now more than ever.
How can you help?
Register TODAY
for the 2021 Rochester Polar Plunge as an individual or form a team. And from the minute you are registered the virtual fun will begin with fundraising incentives and virtual polar plunge ideas to get you, your team, family, friends and coworkers energized to be part of the Rochester Polar Plunge. And, we are here to support you every step of the way.
And, to celebrate our historical virtual Polar Plunge we will be LIVE on Sunday, February 14 sharing highlights of virtual plunges from across the Greater Rochester Region! Instructions on recording and sharing your virtual plunges will be sent after you have completed your 2021 registration.
For more information, contact Kelley Ligozio at 585-358-0603 OR KLIGOZIO@NYSO.ORG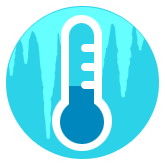 Plunge
A little cold water's got nothing on you! You've got what it takes to make the plunge. You're up to the challenge and are ready to jump in. You are charged up and ready to be Freezin' for a Reason!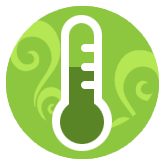 Volunteer
Not sure about taking the plunge but want to be a part of this awesome event? We can't do this without you. There are many opportunities to make a difference while staying completely dry!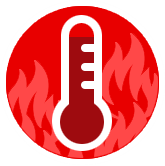 Donate
Okay, so you prefer things nice and toasty warm. That doesn't mean you can't participate. Without your donations we're freezin' for no reason. Support a plunger or the event overall!
Our Featured Sponsors for 2020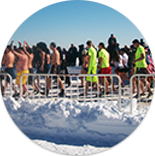 Event Info
February 14th, 2021
Ontario Beach Park, Charlotte
Rochester, New York
Registration starts at 9:00 AM
(Walk up registration is welcome)
Plunge at NOON!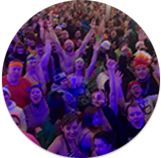 Food & Fun
Lakeside Winter Celebration
The Rochester Polar Plunge is held in cooperation with the Lakeside Winter Celebration at Ontario Beach Park which offers a wide array of events and festivities including Ice Sculpture Contests, the Chilly Chili Challenge, Sleigh Rides, Fireworks and more!
Photo Galleries of the Fun We Have
Lakeside Winter Celebration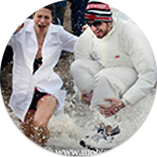 Contests
2019 Top Law Enforcement Team: RPD
2019 Top Fundraising Team: Rangers Rock
2019 Top Fundraising Individual: Dena Olson
2019 Largest Team: RIT
What's Our Reason For Freezin' ?
The Rochester Polar Plunge supports programs and services of Special Olympics New York. Special Olympics New York provides year round training and competition to over 66,000 athletes and unified partners with intellectual disabilities across over 23 Olympic style sports. The greater Rochester area supports over 3,500 athletes and hosts over 40 local Special Olympics competitions annually.