How to Volunteer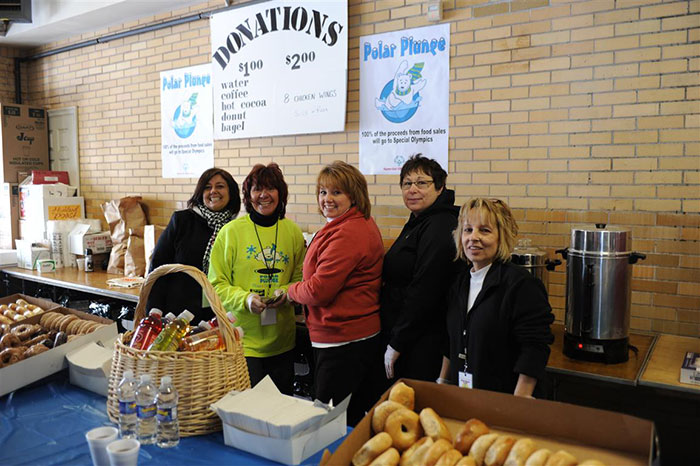 The plunge would not be possible without the many volunteers we have to assist with the event. We have a committee that works tirelessly throughout the year to identify sponsors, obtain raffle prizes, work through logistics and many other things. The weekend of the plunge we have volunteers help in various ways such as:
Set-up of the facility on Saturday
Set-up on Sunday
Roving through the site to assist participants and spectators
Raffle Ticket Sales
Merchandise Sales
Registration Tent
Food Service
Hoodie Redemption
Runway Marshalls
Photographers
Towel Distribution/Collection
Tear down
Many many other roles.
If you're interested in working with our amazing team please contact us.
Volunteers, Day of Event Logistics
Sal Gerbino, Rochester Polar Plunge Event Chairman
sgerbino@rochester.rr.com
Phone: (585)733-2606
Registration, Forming a Team, Sponsorship and Website Inquiries
Kelley Ligozio, Special Olympics New York-Genesee Region
kligozio@nyso.org
1 Grove Street, Suite 216
Pittsford N.Y. 14526
Phone: (585)586-7400 ext.5109
Fax: (585)586-7065